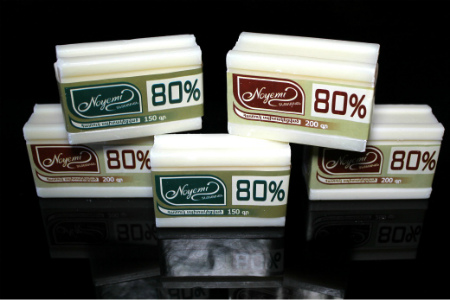 Noyemi "Laundry" a classic combination of sodium salts of vegetable oils – palm, palm kernel, coconut and high-quality environmentally friendly animal fat. Noyemi "Household", due to its balanced composition has excellent detergent properties even in hard water. It does not contain synthetic detergents, dyes or perfumes; therefore it is indispensable when washing baby clothes. It is also recommended for manual washing of natural fabrics, such as silk and wool, as it cleans efficiently and carefully, without destroying the natural structure of the fabric. The soap is specially bleached and thanks to high-quality raw materials, does not need deodorization *.
It is produced in weight of 150 and 200 grams. Individual batches Noyemi "Household" vary in weight.
* Organoleptic indicators of household soap are completely determined by the used high quality raw materials.